MOUSE COSTUME
Some regard them as gnawing, troublesome rodent pests that are harmful to food supplies and crops. Others regard them as cute, small mammals that make good pets. Whichever side of the wedge of cheese your viewpoint lies, here is a costume that is big on 'cute' and not at all troublesome (unless you feel mischievous while wearing it). This is a deluxe mouse costume made with soft faux grey and white fur and has a matching hood with oversized ears. The costume has long sleeves, mock neck, and is great for wearing outdoors during cooler weather as a jacket over other clothing, especially if you are planning on trick-or-treating in Northern climes. Both the body and the hood are fully lined with grey 65% polyester, 35% cotton fabric. The mouse costume body has polyester batting between the fur and the inner lining for added warmth. The body has faux grey fur on the outside with a white faux fur inset on the front. The costume has a tail on the back, an 18" long large tooth back zipper for greater ease in putting it on, and elasticized sleeve ends and lower edge opening. The hood has matching grey faux fur, lined inside with grey fabric, oversized ears with pink felt inserts, and VELCRO fasteners in the front. The mouse costume can be worn over clothes and sweat pants (not sold with the costume) or with tights (available separately). The mouse costume comes in five adult sizes; EXTRA SMALL, SMALL, MEDIUM, LARGE, and EXTRA LARGE.
EXTRA SMALL: chest/bust measurement; 30-31 inches, hip; 30-33 inches.
SMALL: chest/bust measurement; 34-37 inches, hip; 34-38 inches.
MEDIUM: chest/bust measurement; 38-41 inches, hip; 39-42 inches.
LARGE: chest/bust measurement; 42-45 inches, hip; 43-46 inches.
EXTRA LARGE: chest/bust measurements; 46-48 inches, hip; 47-50 inches.
Mouse costume has a tail, as well as a zipper in the back. The costume is hand made, and can be tailored to smaller or larger sizes than those specified above.
ADULTS SIZED MOUSE COSTUME
$400.00
HUE TIGHTS IN HEATHER GREY
HUE opaque control-top tights in heather grey have 57% Nylon, 34% polyester, and 9% Spandex. They come in five sizes and are hand wash and line dry only.
$11.00
CLICK HERE FOR SIZE GUIDE OF TIGHTS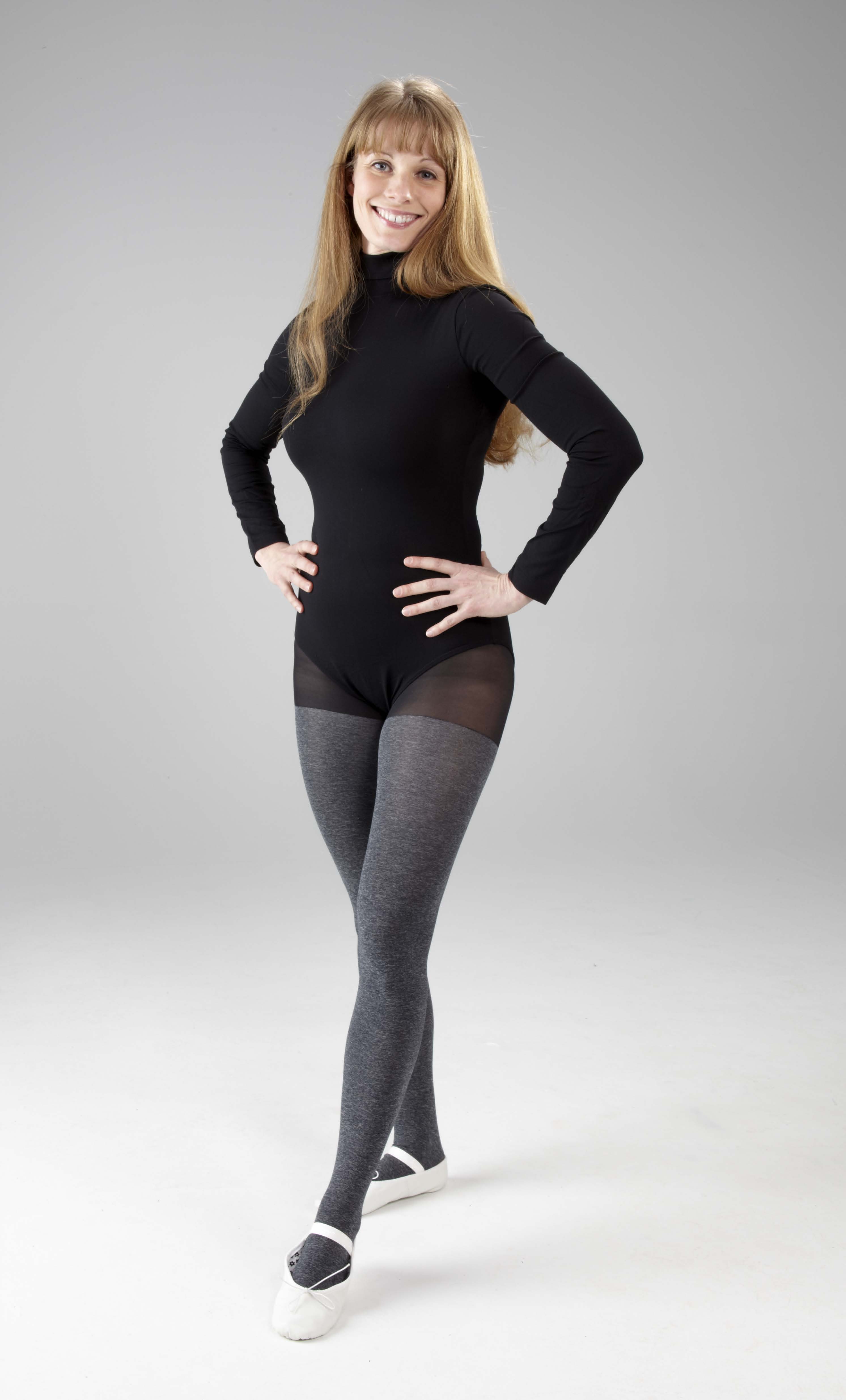 CAPEZIO "DAISY" WHITE DANCE SLIPPERS